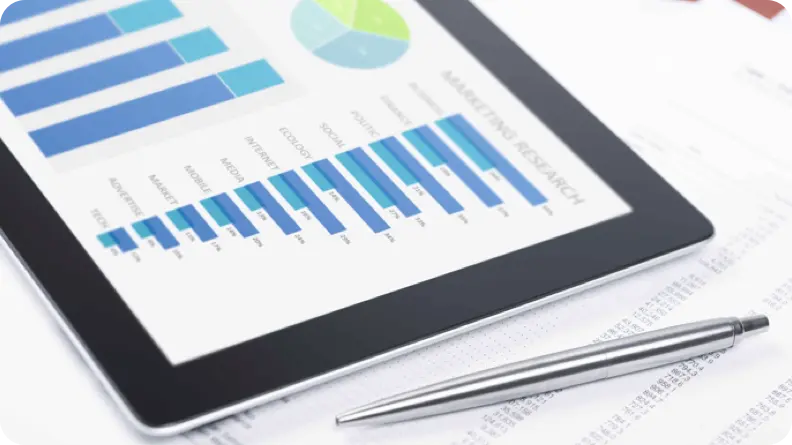 Blog post • 03 Jan 2019
Vanity or value: which legal tech actually benefits clients?
Legal firms often look inwards when it comes to determining which legal tech they purchase: What will help us bill more? How can we improve efficiency? How can we reduce costs?
There is a powerful case for client value from legal tech being factored into the debate, however. With innovative legal tech expanding at a rate never previously experienced and with some suggesting that lawyers have an ethical obligation to be tech savvy, it's difficult to know which products provide true value. In response, we've put together a balanced overview of some of the more popular types of legal technologies that we believe benefit the clients, as well as the legal firms that implement them, to help you assess whether your legal tech provides real value:
1. Software for Legal and Matter Management
These software packages help you to manage, and generally streamline, every aspect of corporate legal practice. Lawyers generally agree that having a consistent, formal process in place that provides guidance for the management of legal matters provides a strong foundation upon which to build an effective and expedited legal practice. The software tends to facilitate collaboration and enhance workflows whilst informing analysis and reporting and storing critical information regarding requests, completed tasks, agreements and deadlines.

How does this benefit your clients?
Most of the benefits associated with legal and matter management software packages are internal, however, clients do benefit from the ease with which lawyers can access relevant information pertaining to their files (including data and discovery from former matters) and the increased collaboration that the software promotes.

2. Software for Legal Research
Legal research software helps you find answers to legal questions and to find precedents that can be used to support their arguments. Technology operating in this sphere exists to help legal staff find the needle in the haystack faster. These tend to be the technologies that make headlines for outperforming paralegals and junior lawyers in terms of their ability to review and categorise documents.
How does this benefit your clients?
These applications free up time for lawyers to spend attending to the more human components of legal analysis and file management. They also lend themselves to more predictable outcomes on files which, in itself, promotes client satisfaction with regard to both result and pricing.
3. Contract Drafting Software
These programs have been available for about two decades. They enable lawyers to automate the generation of standard legal documents. Based on information entered into basic forms, the software populates the draft version of the form using the information provided.
How does this benefit your clients?
Benefits associated with using AI for drafting is that it isn't constrained by likely human error factors (save for those necessitated by the initial entry of the information). Moreover, it saves time while producing work of a consistent quality with a more logical structure. This relatively basic and well-established software has been adopted by more than 50% of lawyers and satisfaction is generally reported to be at 92%.
4. Prediction and Litigation Analytics Software
These packages analyse past legal outcomes in order to provide predictions about likely future outcomes. Based heavily on advances in AI, these programs consider the judge's peculiar inclinations or an examiner's previous patent application decisions. The software is quite sophisticated, with some applications even being able to make suggestions about which particular lawyer would best suit your case and others providing information about what information should (or should not) be included in particular applications if you wish to increase your prospects for success.
How does this benefit your clients?
This type of information adds an extra layer to legal decision making. Machines are not likely to replace humans in terms of determining the outcomes or prospects of a case in absolute terms, but they can inform decision making at a pace that hasn't previously been experienced.

5. eBilling and Time Tracking Software
Automated time tracking applications, like TIQ, facilitate the quick creation of consistently detailed time entries. This becomes, of itself, a form of communication with the client. These software packages facilitate the contemporaneous 'entry' of time and promote in-office efficiencies on two fronts: firstly, due to decreased time spent entering time and; secondly, due to the increase in information regarding time-spent doing specific tasks.
How does this benefit your clients?
Reports suggest that up to 83% of companies with components that operate under the legal umbrella have adopted an eBilling system. Benefits associated with automated time tracking include increased client satisfaction stemming from the level of transparency regarding pricing and matter management that previously has not been seen within the legal culture. Indeed, some legal tech is better than others when it comes to client retention and this type of transparency has been demonstrated to improve client loyalty.
When making decisions about legal tech, consider those which provide opportunities for lawyers to engage with prospective clients and those which provide better services for your current ones. The utility of legal software varies widely and, to be frank, the amount of software that promote in-office efficiencies whilst also improving customer satisfaction and communication are limited. If you feel that your business might benefit from TIQ's automated time tracking software, and the improvement in communication that it facilitates, get in touch.