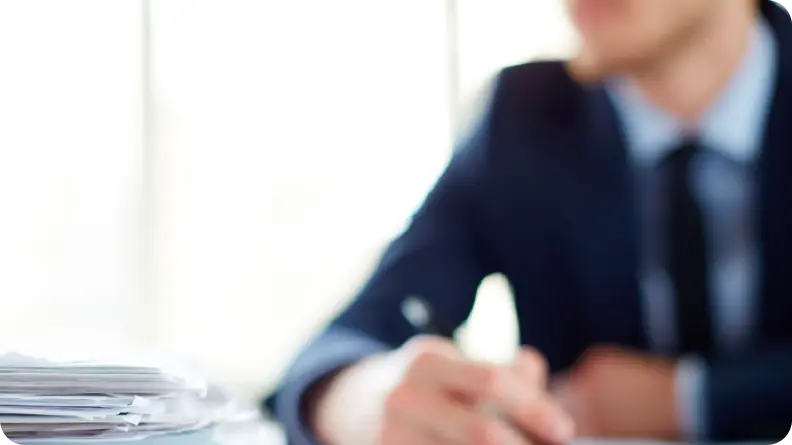 Blog post • 19 Sep 2019
Quick Guide: Document Management Systems
Is it time to modernize your law firm? Then a Document Management System is an essential component. It will keep your firm's files safe, shareable and arranged in a neat manner. Maybe you already have a system in place, but it lacks some features. The management of documents is a challenge many law firms face. But what Legal Document Management System is right for your firm? Often legal documents are subject to a stringent regulatory oversight by various statutes. Data security is essential in order to prevent vital information to be stolen or accessed by individuals without the authority to do so. Therefore, when choosing a document management systems the aspect of data security should be the main concern.


Features
Document management systems for law firms aim to increase the data security in several ways. Often there is used a centralized portal and others use two-step authentication methods to ensure that new logins are validated.
It is not necessary to digitize your entire law firm. This would take up a lot of time and costs to do. Instead, you could review business aspects that need the most documents and paperwork. In those matters you can us a document management system to improve the process of the matter.
As your law firm expands, the needs for different functionalities will change. Therefore, it is important to keep that in mind when purchasing a DMS. We will list the core features of a Document Management System below:
Search: It should be easy to locate documents, based on tags/matters, search by text strings or even searching by metadata.
Version control: Older versions of the document will be available for review, so that you can track and control changes that are made.
Functionalities with PDF: As most legal documents are stored as PDF files, it is important to know what the DMS can handle in terms of these file formats.
Document scanning tools: to what extent does the supplier make it easy for you to digitize documents.
User access control: Controls file access for a legal document by assigning view, edit, or write permissions. Keeps a log of individuals who accessed files in reports.


Selecting a good system
One more thing to factor in is how well the document management system integrates with other systems, such as practice management systems, time tracking tools and more.
So what are the best options out there?
There are multiple vendors to consider when selecting a document management system. TIQ for example has live integrations with four of the most prominent providers: Worksite, NetDocuments, DMS4legal and Contentworker. Contentworker and DMS4Legal are Sharepoint based and therefore have the power to leverage the power of Sharepoint to their advantage. While iManage Worksite and NetDocuments developed their own specialised infrastructure in order to get a solid foundation for document management in legal services.
Finally, because all the document management systems discussed above—both the stand-alone and built-in options—are cloud-based, mobile document access is available no matter which software solution you choose. When your firm's documents are securely stored in the cloud, you can easily and securely access those documents from any location via the mobile app of your chosen software program using any internet-enabled device.
With today's document management software, gone are the days of scrambling to locate documents. Instead, you'll be able to quickly and easily access, share and collaborate on your firm's documents no matter where you are. Another bonus is that with cloud-based document management software, you'll be well on your way to digitizing your firm's documents, allowing your firm to easily transition to e-filing when it's required in your jurisdiction.
So if you aren't already using document management software in your law firm, what better time than now to make the move?