Automated Time Tracking for Law Firms
TIQ Time helps lawyers build a complete and consistent timesheet, helping firms to reduce leakage, increase their bottom-line and optimise insights and transparency in service delivery.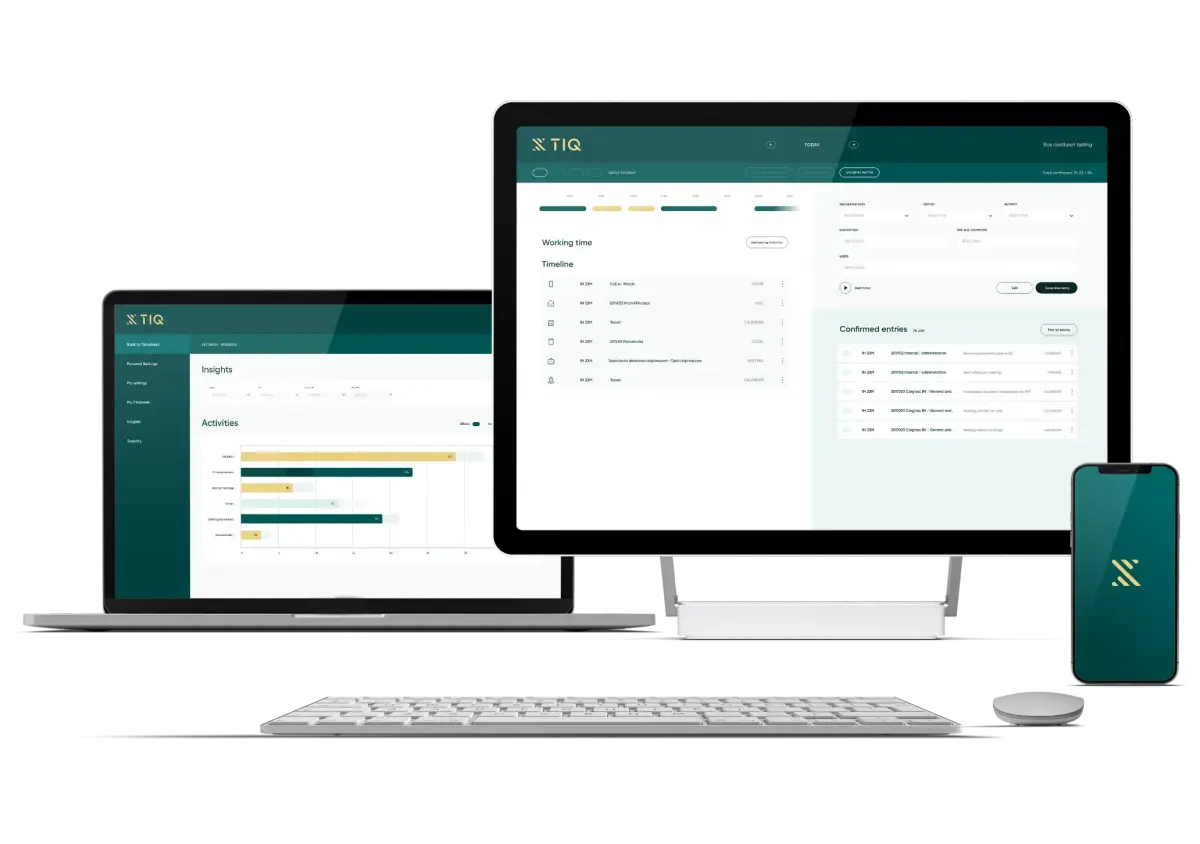 +12%
RECOVERED
BILLABLE TIME
Trusted by leading law firms







Save time and money
Effortless time tracking for legal professionals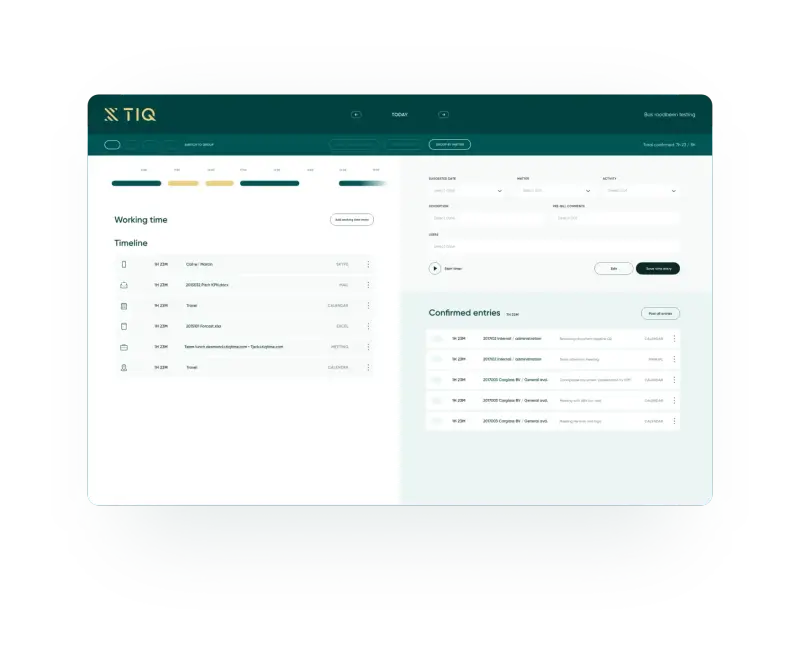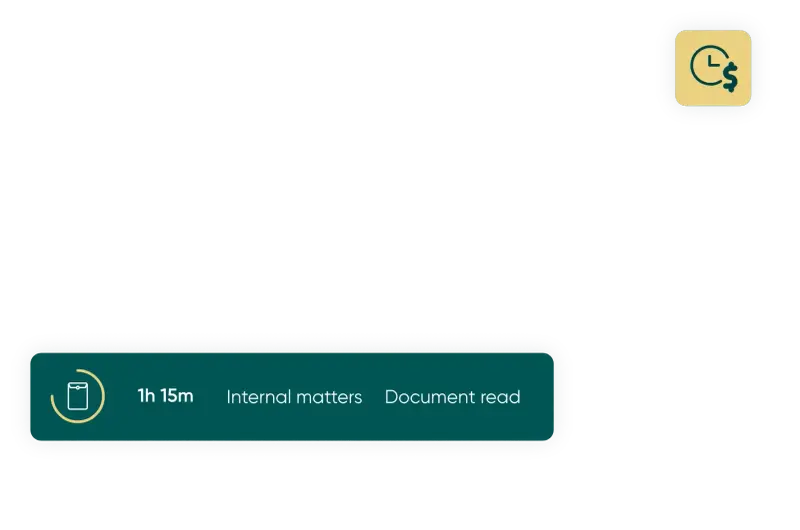 Improve time entry quality
Create better time entry data and comply with Outside Counsel Guidelines and internal billing standards.
Fewer write offs
Faster billing process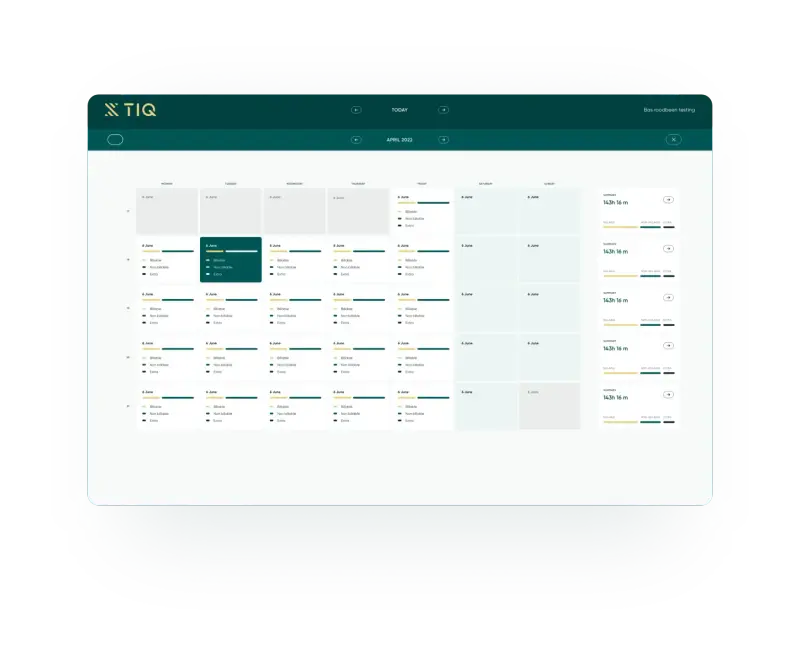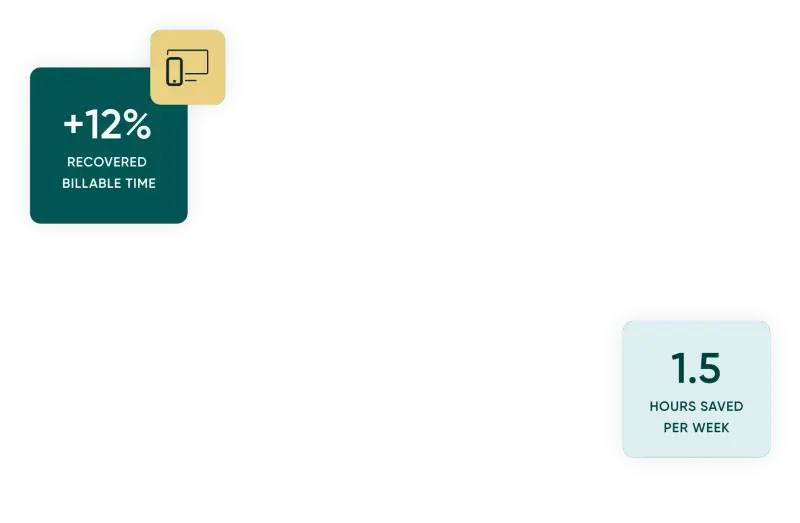 Don't miss a minute of your spent time
Suggested time entries help lawyers spend less time on filling out timesheets, increase productivity and reduce the cost of administrative work.
Reduce leakage of billable and non-billable time
Reduce time spent on time tracking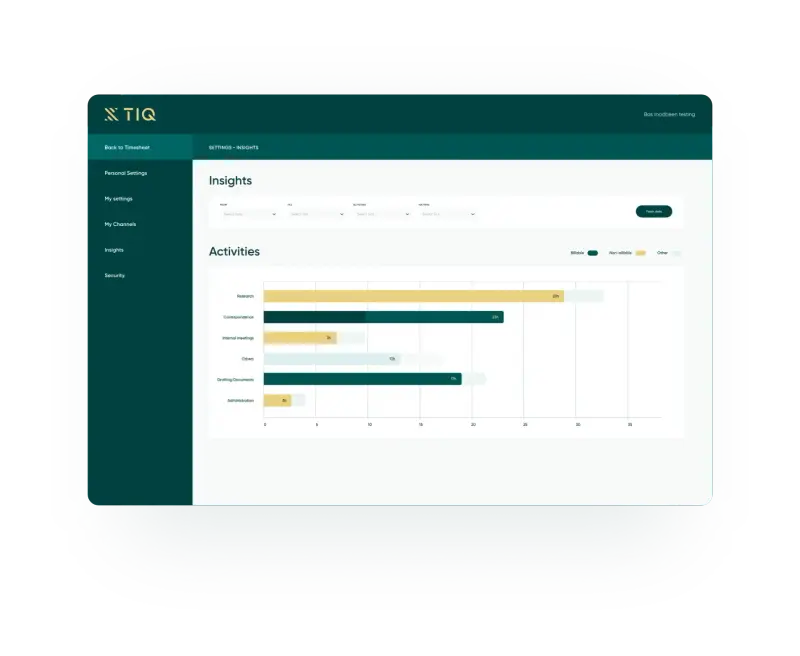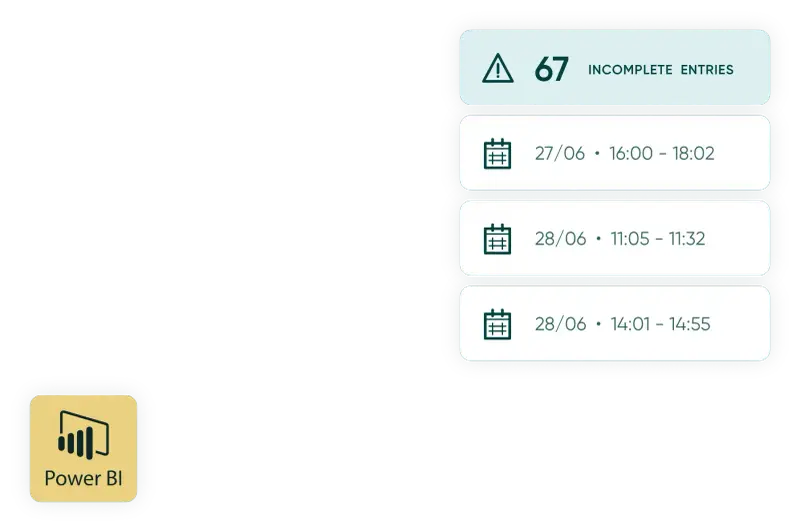 Optimise insights with powerful reports for lawyers, partners and finance
Powerful reports help lawyers stay on track with targets, or finance to perform completeness checks at the months end.
Accessible daily reporting for lawyers
Customizable Power BI reports
IMPLEMENTATION PROCESS
Instantly deliver value with TIQ's agile implementation process
Check out the process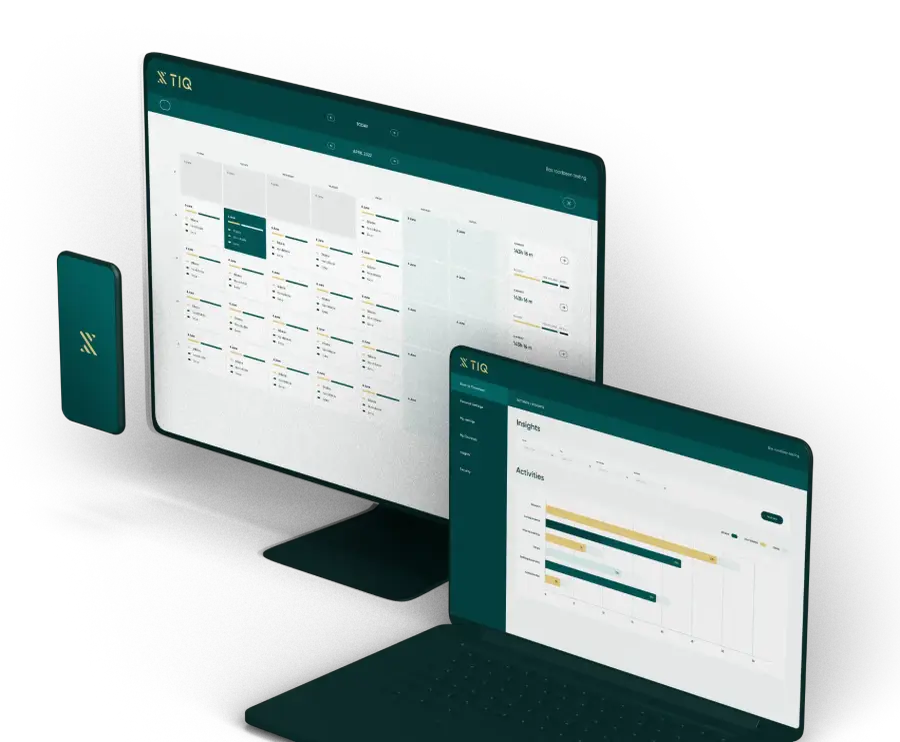 Our challenge was that we were switching our ERP system, which meant that we had to roll out TIQ Time to all users at once. On Friday our lawyers were working with the previous solution, and on Monday everybody started using TIQ Time. The transition was amazingly smooth and worked from day one.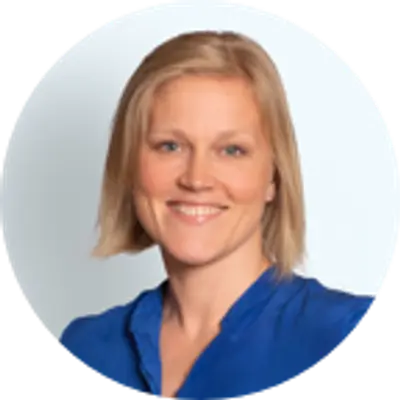 Trine Melsether
Chief Digital Officer

We decided to explore the market to find a company that was 100% focused on time tracking and recording solutions. The funny thing was that we kept running into TIQ at various places around Europe. TIQ could provide a solution that supported our dynamic approach and was more intelligent than the old software.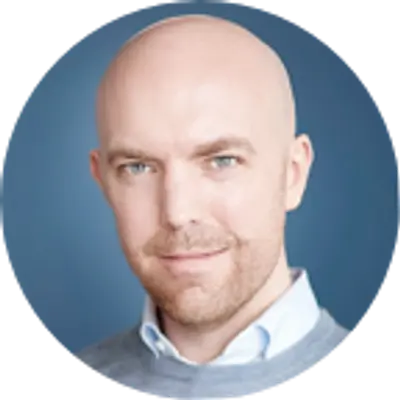 Jacob Brønnum-Schou
Head of IT

The software is excellent, and the integrations with other systems work very fast and are stable. Working with TIQ was a very positive experience.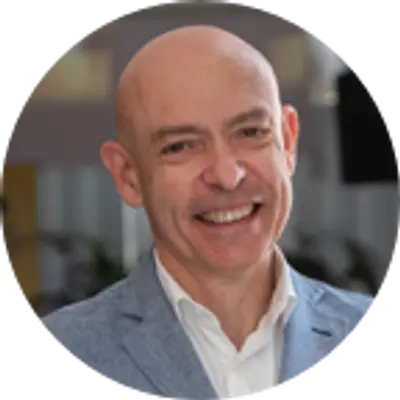 Fransesc Muñoz
Chief Information Officer

Schedule an online demo
In a 30 minutes online demonstration we'll show you how TIQ Time can make a difference for your firm.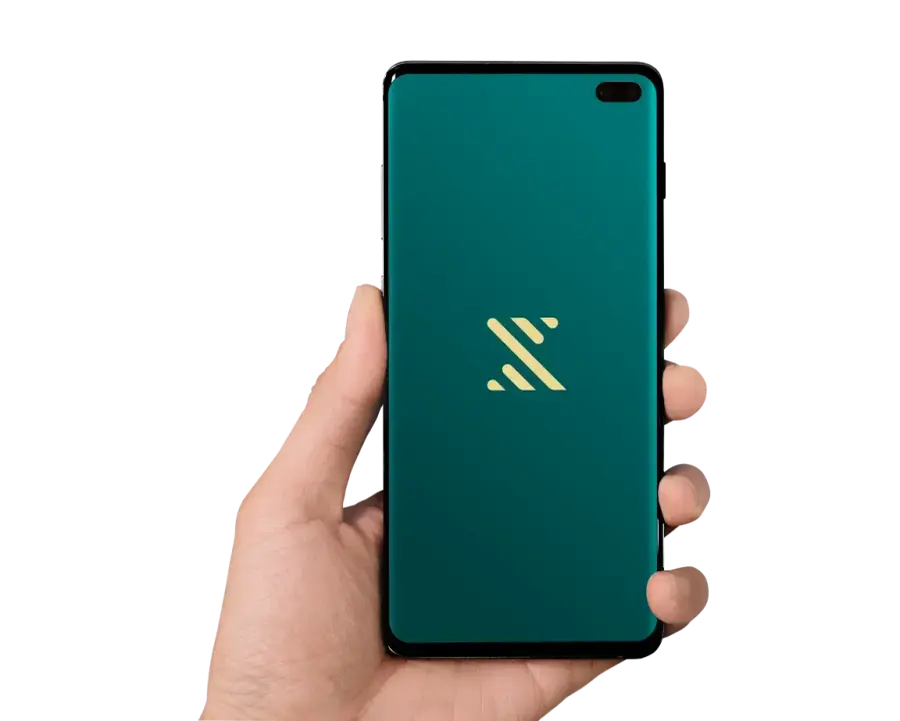 Subscribe to our newsletter
Be the first to receive exclusive content and the latest news about our products.