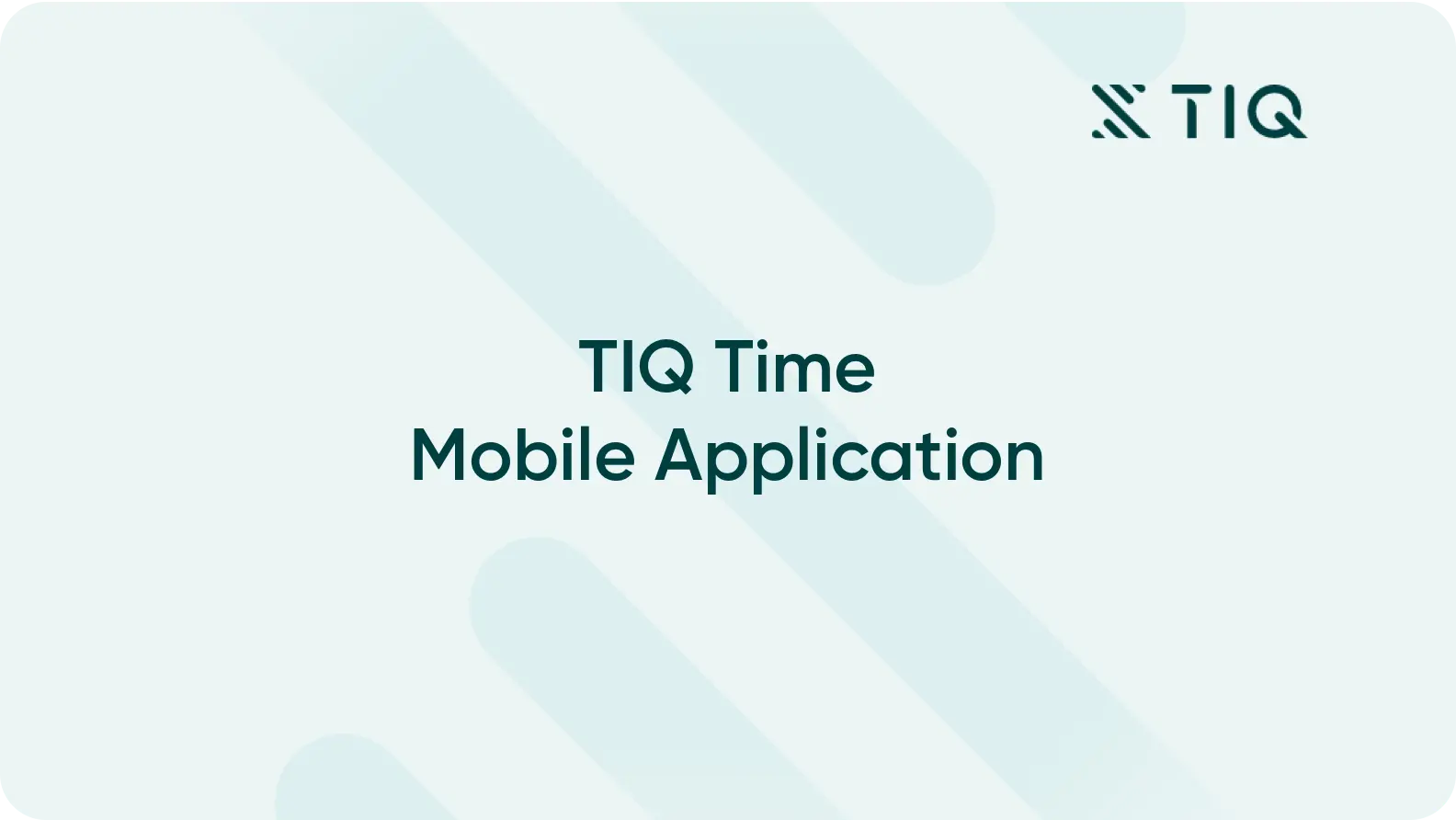 Blog post • 13 Jan 2022
TIQ's New Mobile Application Now Available
TIQ is delighted to announce the release of our renewed mobile application. The new application has been completely rewritten and redesigned to provide the functionality modern lawyers and law firms need.

TIQ is committed to making it quick and simple for lawyers to build a complete and consistent timesheet anywhere, anytime. Our newly redesigned mobile application has improved functionality which streamlines the process of confirming, amending, or deleting time entries. 
The suggested time entries can easily be approved or deleted by swiping left and right. The approvals, amendments, or rejections recorded in the mobile application are fully synchronised with the web-timesheet, allowing for maximal time savings and flexibility.
What's New in The Updated App? 
TIQ's updated app has been completely rewritten from the ground up to ensure modern functionality as well as enhanced security and reliability. The new app will allow our Product Team to release new features more frequently.
Changes you can expect to see include:
Complete redesigned user interface to modern standards.
Improved consistency with the web application to enhance the ease-of-use.
More intuitive UX.
Better support for customers using Single Sign-On and secured private instances.

The new TIQ Time application is now available for customers to download through theApple App Store and Google Play Store. Existing users can update their mobile application to take advantage of the new and improved functionality.
If you're not a TIQ customer but would like more information about our best-of-breed time tracking solution, book a 30-minute demo.