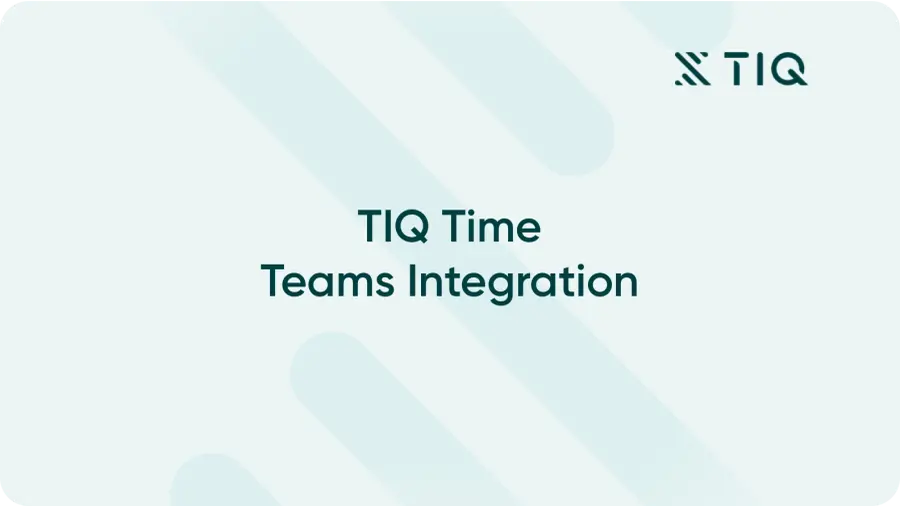 Blog post • 04 Feb 2022
TIQ Time's Microsoft Teams Integration
TIQ is delighted to announce the rollout of our cutting-edge integration with Microsoft Teams. Our new development makes it possible for lawyers to capture the time spent on both planned and unplanned calls made through the Microsoft Teams application.
Following the recent release of the Microsoft Teams API, TIQ's developers worked diligently on creating a cutting-edge solution that automatically generates suggested timesheet entries for all conversations that take place the Microsoft Teams desktop, web and mobile application. The TIQ Teams integration complements our existing TIQ Teams application, which allows users to receive notifications for unposted time entries on a daily base.
Contact your customer success manager or send an email to support@tiqtime.com to activate or to learn more about the Microsoft Teams integration.