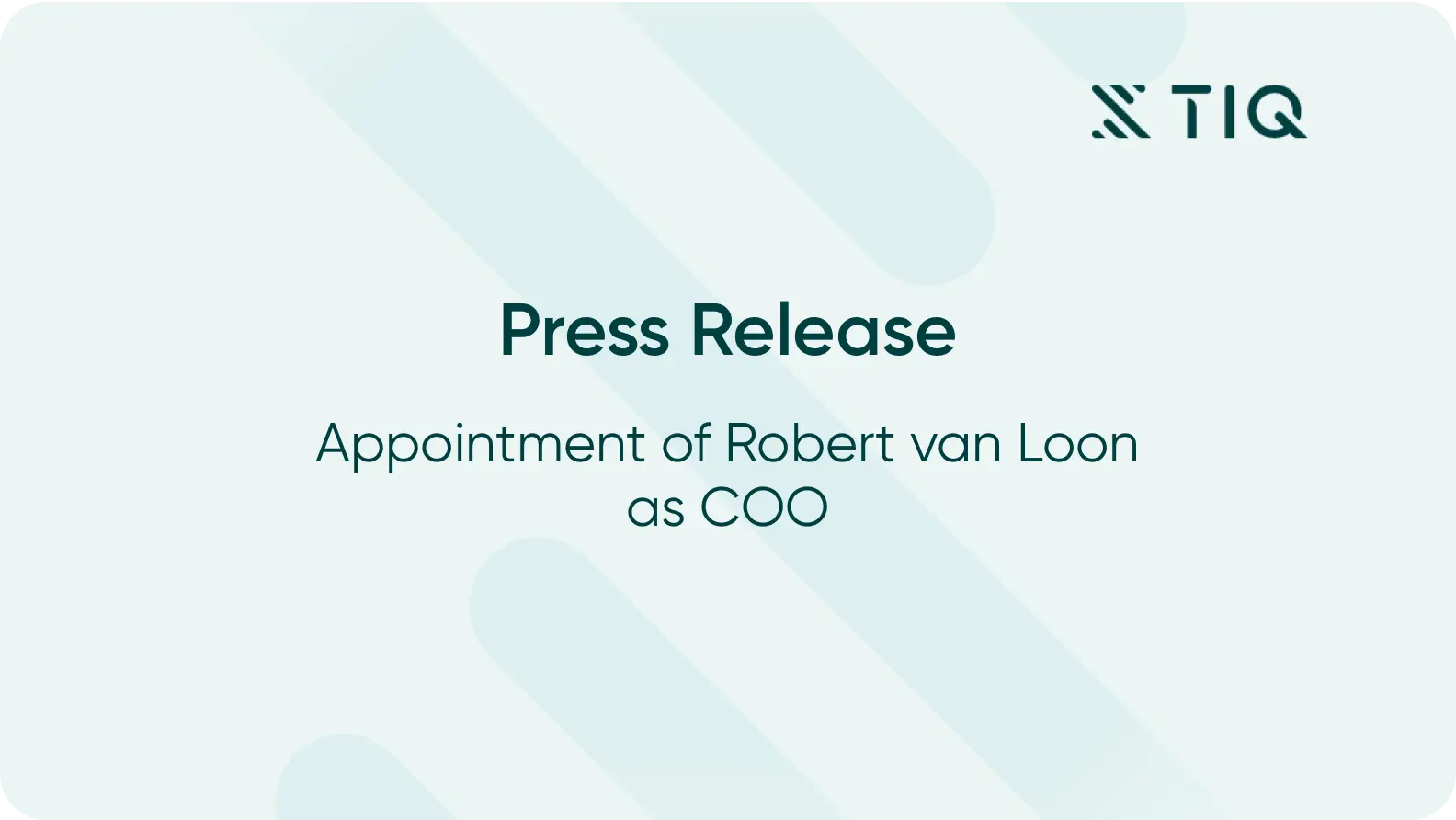 Blog post • 12 Jul 2023
TIQ Strengthens Leadership Team with Appointment of Robert van Loon as COO
TIQ, the leading provider of time capture solutions for legal professionals, is pleased to announce the appointment of Robert van Loon as Chief Operating Officer (COO). In his new role, Robert will spearhead sales, business development, partner management, marketing, and delivery strategies, further enhancing TIQ's position as the market leader in Europe.
With an impressive track record at organizations such as Legal Intelligence, Effacts (now Legisway), and Wolters Kluwer, Robert brings a wealth of expertise and a deep understanding of the legal industry. His extensive experience and leadership skills will play a crucial role in maintaining and driving TIQ's continued growth, following their success in the European market with over 15,000 users across 15 countries.

"It is truly gratifying to join the market leader, and I am excited to start as COO to contribute to the sustained growth we have achieved in recent years"

"We warmly welcome Robert van Loon to his new role and look forward to our continued collaboration and success."
Nick Schils
Founder & CEO
About TIQ
TIQ's automated time tracking software helps legal professionals become more productive and get better insights in spent time. The best-of-breed solution constructs high quality and consistent narratives for time entries by using smart suggestions based on captured activities. On this day TIQ works with over 60 firms located in 15 countries.